Javier Bardem to be Bond baddie?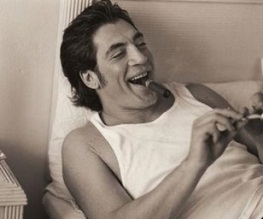 Academy award winner and new father Javier Bardem has apparently been offered a starring role in the new James Bond film. Since we reported that Bond 23 is all stations go now that MGM have sorted out their financial troubles, casting news has been coming to us thick and fast and this is the latest snippet. With Daniel Craig wearing the Bond shoes, chances are Bardem will be cast as a villian- something we for one cannot wait to see.
Bond films are made by their baddies- think Scaramanga, Blofeld and Le Chiffre. But Bardem, as a proven acting god, should have no problems following his illustrious predecessors. In fact, he may even turn out to be the best yet- there's something about that heavy accent that makes us think he would be very good as an insane baddie intent on taking over the world.
Here's hoping that the producers aren't afraid to reference the past, as Bardem plus white fluffy cat vs. Daniel Craig is something I would like to see. Thoughts?
About The Author