Jim Carrey bails from Dumb and Dumber To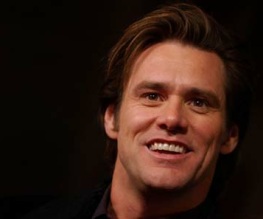 Jim Carrey has walked off the set of Dumb and Dumber To, the sequel to one of the energetic slapstick comedies which made his name in the mid-nineties.
Carrey's role as Lloyd Christmas in the 1994 road movie was instrumental (alongside Ace Ventura: Pet Detective and The Mask, also released in that year) in making him a household name.
"Sources" (that guy Sources knows everything, doesn't he?) claim that Carrey's frustrations over his belief that producers New Line and Warner Brothers weren't showing enough interest in the project came to a head this week.
The comedian, who it may shock you to learn is FIFTY, is famously opposed to sequels – Ace Venture: When Nature Calls marks the only time he has reprised a leading role. Perhaps the Farrelly Brothers should have seen this coming…
Would you have seen Dumb and Dumber To? Oh well.
About The Author