J.J. Abrams is nearly maybe definitely making Star Trek 2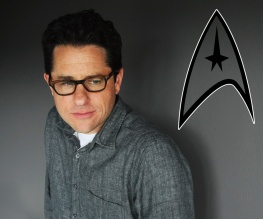 Now Super 8 is out of the way, it sounds as if JJ Abrams is on the verge of returning to the bridge of the USS Enterprise and finally committing to Star Trek 2. Huzzah!
However, the sequel's original release date of June 29th next year is clearly going to be impossible (Star Trek was in production for two and a quarter years).
Deadline believes the high-summer opening slot will be palmed off on GI Joe: Retaliation, with the continuing adventures of Kirk and co pushed back to Christmas 2012 or summer 2013 – either way, that'll mean Chris Pine has time to slip back into his yellow jersey before rebooting the ever-so-slightly tired Tom Clancy hero Jack Ryan for yet another turgid CIA thriller. Abrams is reportedly meeting the producer and writers of Star Trek RIGHT THIS SECOND, so we'll report back as we find out… anything at all, really.
About The Author