Joaquin Phoenix mooted for Batman vs. Superman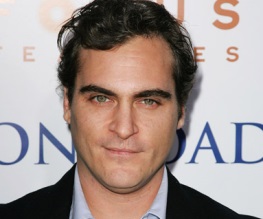 Well, this'd be a turn-up for the books. The Internet rumour mill is claiming that Joaquin Phoenix has been offered a role in the as-yet untitled sequel to Man of Steel, which currently stars Henry Cavill (Superman), Ben Affleck (Batman) and Gal Gadot (Wonder Woman).
As yet we have literally nothing solid on this story – not even Phoenix's proposed character (real talk, though, it'll definitely be Lex Luthor). We're also not convinced that he'll even take the role – after reinventing himself with stylish and award-baiting indie films for the last few years, is a comic book movie really going to appeal? Superman Returns came out seven years ago, and nobody's forgiven Kevin Spacey.
In slightly more constructive news, Oscar-winning screenwriter Chris Terrio has been hired to rewrite the Batman vs. Superman screenplay. David S. Goyer's had to drop the ball due to his work on Sandman (starring Joseph Gordon-Levitt), but given Terrio's strong rapport with Batfleck (he won his Oscar for Argo), the substitution doesn't seem like a bad idea.
In conclusion: Batman vs. Superman is still, basically, all over the place. God help Gotham.
About The Author