Jodie Foster's Beaver is ready for its close up, see the official synopsis here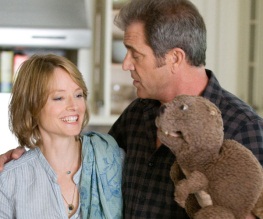 Summit Entertainment have decided to take a short break from their ongoing Twilight saga and point a camera directly at Mel Gibson's mid-life crisis. The result: Jodie Foster's new movie, The Beaver.
Gibson, who recently made headlines for a slew of racist and sexist drunken rants, will star alongside the film's director as a man who is unable to deal with the complexities of life. Seeing no other alternative, he decides to hide behind a beaver puppet and…wait a minute, why am I telling you this? According to the official synopsis:
Two-time Academy Award® winner Jodie Foster directs and co-stars with two-time Academy Award® winner Mel Gibson in THE BEAVER – an emotional story about a man on a journey to re-discover his family and re-start his life.
Plagued by his own demons, Walter Black was once a successful toy executive and family man who now suffers from depression. No matter what he tries, Walter can't seem to get himself back on track…until a beaver hand puppet enters his life.
With the first official trailer set to première on Entertainment Tonight later – well – tonight, we won't have to wait too long for a better look at Foster's third directorial offering. Until then, however, you can feast your eyes on the first official photo, which shows Gibson, Foster and their little friend in action.
Mel Gibson made Apocalypto, Jodie Foster starred in The Silence of the Lambs and, really, who doesn't like beavers? This has the potential to be the greatest piece of 'fiction' ever made.
About The Author