Jodie Foster's Beaver to get public airing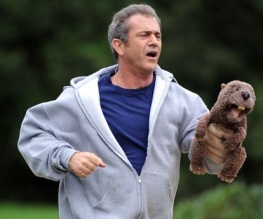 Jodie Foster's new film The Beaver, which had its release date delayed following star Mel Gibson's spectacular breakdown last year, will finally be thrust towards an unsuspecting world this March.
Film enthusiasts in Austin, TX will be exposed to her essentially biographic tale of a middle-aged family man (Gibson) whose higher faculties melt and who is left with no civilised means of communication.
Interestingly, her film has diverged from history insofar as Mel Gibson's character employs a 'prescription puppet' as an intermediary between himself and the cruel world, whereas in real life he memorably used fists, racist slurs and threats that he would burn down his wife's house after forcing her to perform sex acts on him. The old charmer.
I, for one, would be very happy to see the world end before the South by Southwest festival has a chance to open the Pandora's Box of sin and malignity of which The Beaver presumably consists.
About The Author