Joe Wright in talks to direct Fifty Shades of Grey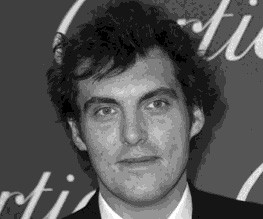 Joe Wright, the man behind Pride & Prejudice, Atonement and Anna Karenina – aka Keira Knightley's back catalogue – is reportedly in talks to direct the upcoming film adaptation of beloved smut peddler E.L. James' bestselling book series Fifty Shades of Grey. Brit screenwriter Kelly Marcel is already on board to adapt the filth tomes into a screenplay, but as yet no one has been cast in the roles of Anastasia Steele and Christian Grey (although we did have some thoughts).
How do we feel about this everyone? Certainly makes us feel a little bit dirty, the way you might feel if you were stuck on a crowded bus after eating a burrito. Somehow – though Wright has demonstrated that he has an affinity for directing fragile young women in lead roles – we can't see him being able to do much with his source material here, the key problem being that the books feature ALL THE SEX SCENES IN THE WORLD. Of course, Wright hasn't officially signed on yet, so this whole news story could be for nothing. Who knows? Maybe Universal Studios will burn down and this film won't end up getting made? IT COULD HAPPEN.
About The Author