John Goodman to be bad man in The Hangover Part III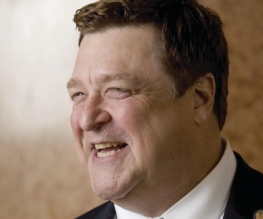 Okay The Hangover Part III, keep it coming. Last week we heard that Heather Graham would be returning for the third installment as lovable stripper Jade, and now we've learnt that John Goodman (aka Fred Flintstone and the guy who was married to Roseanne) will be making an appearance as a baddie.
Goodman, who can next be seen with Clint Eastwood in Trouble With The Curve, will be joining the original 'wolfpack', for a plot which may or may not see Bradley Cooper and Ed Helms breaking Zach Galifianakis out of a Mexican mental asylum. Frankly we think they should leave him there. Ken Jeong (Leslie Chow) and Mike Epps (Black Doug) will also be returning, as well as Mike Tyson, who presumably doesn't understand what's going on.
Will The Hangover Part III be dreadful? We are ever so gradually starting to think that it might not be. Not actively good you understand, just not the mind-numbingly relentless torrent of atrocity its predecessor was.
About The Author