Johnny Depp has signed up to Wes Anderson's new project!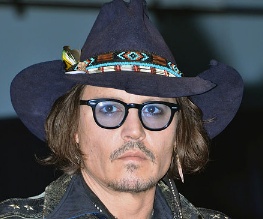 Riding off the high of Moonrise Kingdom (which has apparently taken $44 million worldwide), Wes Anderson is keen to get going quickly on his next project – and boy does this sound interesting.
This project is so super exciting and so super top secret that all we actually know is the film's title, and it is…The Grand Budapest Hotel. Sounds nice and Wes! And we are guessing that it might be shot in Budapest. But then again, who knows? Nothing like a mystery to spice up a Tuesday morning. Depp is currently working with Pirates of the Caribbean director Gore Verbinski on Disney's The Lone Ranger, giving Anderson some time to assemble together the ultimate cast list of any film. Ever!
Anderson has also apparently approached (deep breath now): Owen Wilson, Jude Law, Edward Norton, Jeff Goldblum, Willem Dafoe, Angela Lansbury, Adrien Brody and (of course) Bill Murray. We're guessing that Bill Murray is a given and will appear alongside Depp (what is a Wes Anderson without him)? Hopefully this will spark most if not all of the others into signing up too. Who needs The Avengers to assemble again when you have this lot?
The Grand Budapest Hotel is the eleventh film to both be written and directed by Wes Anderson and giving his sky rocket journey over the years to the top of the Art House gang we are more than confident that this will be an epic and innovative project. No more details as of yet but be most assured that you will be updated. A lot.
http://credit-n.ru http://credit-n.ru/zaymi-online-blog-single.html
About The Author