Jon Favreau signs on for The Wolf of Wall Street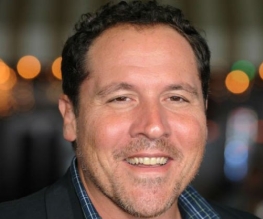 Jon Favreau has been officially confirmed for Martin Scorsese's upcoming film The Wolf of Wall Street. Based on Jordan Belfort's bestselling memoirs of working as a Wall Street stockbroker, Favreau will play a securities lawyer alongside Leonardo DiCaprio, Jonah Hill, Jon Bernthal, Jean Dujardin, Kyle Chandler, Rob Reiner and Margot Robbie.
The screenplay was adapted by Terence Winter (The Sopranos, Boardwalk Empire) and tells the tale of DiCaprio as Jordan Belfort working hard and partying harder during the rise and crashing fall of his Wall Street career, leading to him eventually serving time in prison. That'll teach you to spend all our money on drugs you cheating banker.
Production will begin in August but you can next catch Favreau in Iron Man 3 in May 2013. Having directed the first two, he's now handing the reins to Shane Black (Kiss Kiss Bang Bang) and saddling up for the role of bodyguard Happy Hogan.
About The Author