Jonah Hill returns to Django Unchained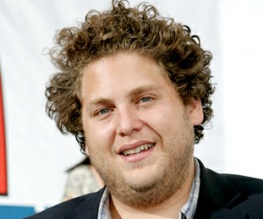 Man of the moment Jonah Hill has joined the cast of Quentin Tarantino's spaghetti western Django Unchained, despite having previously turned down a role.
Hill, last seen in 21 Jump Street, had been lined up to play Scotty Harmony (from now on all Best For Film writers will be addressed as Scotty Harmony AT ALL TIMES) before a scheduling conflict precluded his involvement. Harmony – we don't know who's playing him now – loses Broomhilda (Kerry Washington), the wife of titular slave-turned-bounty-hunter Django (Jamie Foxx) to the villainous Calvin Candie (Leonardo DiCaprio), so he's apparently quite involved in the final showdown.
We don't know anything about Hill's new role, but it'll be nice for him to spend some quality time with Leo before the pair team up again on Martin Scorsese's stockbroker drama The Wolf of Wall Street…
How is Tarantino going to manage his trademark trunk shot in a film with no cars? Answers on a postcard, please.
About The Author