Jonny Lee Miller to star in US Sherlock rip-off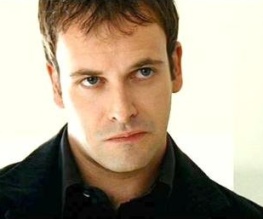 Trainspotting star Jonny Lee Miller, who wowed London audiences last year in Danny Boyle's National Theatre production of Frankenstein, is to traverse the dark heart of New York City in a US adaptation of BBC drama Sherlock.
Oddly enough, Miller's Frankenstein co-star (with whom he swapped the lead roles of Dr Frankenstein and the Monster every night) was Benedict Cumberbatch, the first actor to play Sherlock Holmes as a modern, "high-functioning sociopath[ic]" detective who roams London with Martin Freeman in tow.
Miller has plenty of experience in stateside TV, with a recurring role in crime/serial killing show Dexter and the starring role in legal drama Eli Stone already under his belt. But transforming Sherlock into Elementary (oh yes, that's what they're calling it) is going to take a lot of skill and good judgement – is broadcaster CBS up to the challenge? Watch this space…
Who do you want to see play Watson? We vote Kermit.
About The Author