Joseph Gordon-Levitt is not Batman, plus Sin City 2 news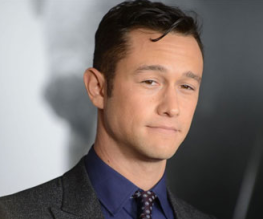 Last year, we are BFF decided on our top 10 potential actors to play Batman. Naturally, Joseph Gordon-Levitt ranked as an honourable mention as (we thought) he was an almost inevitable Batman candidate, amidst the furious whirlpool of rumours that surfaced after the last scene from The Dark Knight Rises. But in a recent interview with MTV at Sundance Film Festival, Gordon-Levitt dismissed rumours that he is to play Batman in the superhero ensemble film, Justice League, commenting that it was the first he'd heard of it;
"I hadn't heard that one. It just goes to show how much you can believe rumours… I don't think you should believe in any of them. If there's something I'm going to be in, I'm going to tell you about it."
Yes, well. Make sure it doesn't go amiss next time, Joe. The Lincoln actor also referred to the rumours circulating over a Batman cameo in Man of Steel, but from this interview we gather that Gordon-Levitt is telling the truth. Joseph Gordon-Levitt is not and won't be Batman. He wouldn't lie to us. He just wouldn't.
Meanwhile, over in Robert Rodriguez's black and white world, Bruce Willis has officially been confirmed to appear in Sin City: A Dame to Kill For, having previously starred in the first Sin City. It looks like Looper co-stars Willis and Levitt will once again be on-set trailer buddies. We've already fawned over the fact that Joseph Gordon-Levitt will be downright badass in the Sin City sequel, but here's the excitement straight from the horse's (Joseph's) mouth;
"Sin City 2 is going to be fun… [I'm playing] a quintessential Rodriguez badass. It's going to be fun as hell."
We've also got some juicy juice about Joseph Gordon-Levitt's role in Sin City: A Dame to Kill For. Director Rodriguez has said the actor's part is "a new character. He plays a gambler, a very cocky gambler, who comes in and tries to beat the biggest villain in Sin City at his own game. The story's called 'The Long, Bad Night.' He beats the wrong guy in a game and bad stuff happens to him."
Yaaaaay! Gambling, villains and Bruce Willis! If that's not enough to excite your Tuesday, we don't know what is. Maybe Amanda Seyfried taking some of her clothes off? Thank us later.
Are you sad that Joseph Gordon-Levitt won't be batting around your screens? Are you looking forward to Justice League and Sin City: A Dame to Kill For? Yes you areeeee! Tell us how much down below!
About The Author