Josh Brolin to star in Sin City 2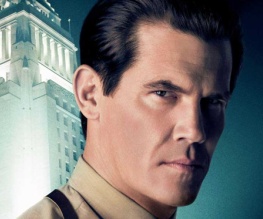 It has been confirmed that Josh Brolin will play Dwight in Sin City 2: A Dame To Kill For. This is the key role that Clive Owen played in the first film. This news comes shortly after it was announced that Joseph Gordon-Levitt would be cast as a new character. After Men in Black 3, we know that Josh Brolin has what it takes to be a dapper gent in a film noir.
Josh Brolin will be playing Dwight, one of the central characters to the Sin City graphic novels by Frank Miller. His story will be a prequel, that sees him hunted down by the only woman he ever loved, Ava Lord. The story will also reveal his change of face, hence why they swapped actors.
Rodriguez and Miller have said about the addition of Brolin to the cast: "Dwight is a constant character throughout the Sin City world and A Dame To Kill For is a defining episode in his life. We're looking forward to Josh's take on Dwight."
The cast currently includes Joseph Gordon-Levitt, Mickey Rourke, Jessica Alba, Rosario Dawson, Jamie King, Dennis Haysbert and Jamie Chung. The film will be released in the US in October, so we could be seeing a UK release date by the end of 2013. We'll keep you posted.
About The Author