Josh Brolin to star in Spike Lee's Oldboy remake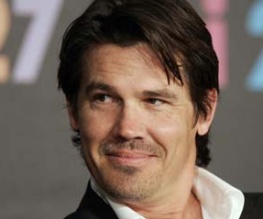 Last week we brought you the news that, post-The Dark Knight Rises, Christian Bale could be getting his villain on in Spike Lee's planned US remake of Korean cult thriller Oldboy. We still don't know whether or not that's going to happen, but as of today we know who's due to star opposite Bale (or whoever) – Academy Award nominee Josh Brolin.
Brolin, who arguably has more form as a bad guy than a hero, inherits the central role of Oh Dae-Su from Choi Min-sik. He will play a man who is imprisoned for fifteen years without explanation or apparent motive on the part of his captors, and who proceeds to kick off like nobody's business when his equally abrupt and inexplicable release leaves him still trapped in a web of deception and villainy.
…We're just not sure about this, to be honest. Western audiences already associate Brolin with hard man roles, so Oh Dae-Su's transformation from slovenly gambler to one-man revenge machine isn't going to be as significant as it ought to. Why not pick someone a bit challenging, Spike, if you're going to insist on making this bloody film at all? We'd pay good money to see Paul Giamatti slim down and go on a hammer rampage…
What do you make of this casting news? Let us know below!
About The Author