Jude Law and Aaron Johnson to join Anna Karenina?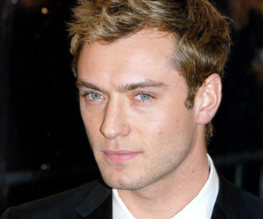 Now, before you get too excited, this is an adaptation that will more than likely star Keira Knightley as Anna. Yeah. But we take our good news where we can find it…
Joe Wright (director of Atonement and Pride And Prejudice) announced a while back that he wanted to tackle the Tolstoy classic, and in all likelyhood would cast his favourite violin-chinned actress Keira in the leading role. Yes she's proved time and again that she can't really act, but perhaps that's only because her roles thus far have been too challenging? Maybe downgrading from the immensely complex Elizabeth Swann to the throwaway Anna Karenina will change it all. Yeah.
Anyway, it looks like Jude Law might be playing Vronksy (the debonair gent who steals the married Anna's heart) and Aaron Johnson is in talks to play the steadfast land owner Levin. Nothing's been confirmed yet, but we're big fans of both gents. Big enough fans that we're willing to be convinced by Keira Karenina? We'll see…
About The Author