Julia Ormond joins Man of Steel cast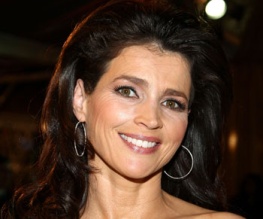 Right, that must be pretty much it for Superman casting! The Man of Steel cast has more or less been rounded out now; last week we heard that Russell Crowe was a shoe-in for Superman's Kryptonian father Jor-El, and now it seems The Curious Case of Benjamin Button star Julia Ormond will be joining him as Supermum Lara.
Ormond rounds out a pretty amazing parenting roster for the young Clark Kent – his adoptive parents Jonathan and Martha Kent are being played by Kevin Costner and Diane Lane. Henry Cavill, Amy Adams and Michael Shannon are shouldering the roles of SuperLAD, Lois Lane and General Zod respectively, as we've known for a while. Now all the interesting parts have been cast, perhaps Zack Snyder could get on with making the damn thing?
Julia Ormond, eh? Whatd'ya reckon? Let us know below!
About The Author