Julianne Moore to play Sarah Palin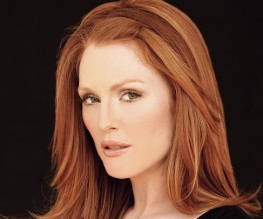 Julianne Moore will be donning the Mama Grizzly mantle and teasing her hair into a familiar beehive in HBO's upcoming film Game Change.
The picture will follow John McCain's campaign against Barack Obama in the lead-up to the 2008 election. Palin, Governor of Alaska and McCain's running mate, handed political satirists the best material they'd seen since…well, Bush was still around so it was just Christmas come early and chock-a-block stockings for everyone.
As the election outcome isn't exactly a mystery the film, with Jay Roach as director and Danny Strong as scriptwriter, will focus on the controversy and drama of the campaign and the frankly interesting personalities involved. Perhaps it will also solve the mystery of how the hell a gun-toting hockey mom with apparently no political nous managed to become one of the most influential voices in American politics. God bless Republicans. http://credit-n.ru/offers-zaim/mgnovennye-zaimy-na-kartu-bez-otkazov-kredito24.html http://credit-n.ru/offers-zaim/dozarplati-srochnye-zaimi-online.html
About The Author