Juno Temple signed on for Batman 3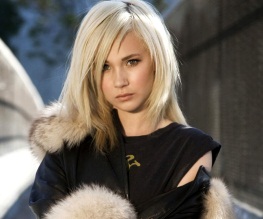 Latest news flash from the altar of Christopher Nolan and Batman: Juno Temple has now been locked down for The Dark Knight Rises. The 21-year-old has been hovering on the fringes of stardom for a few years, with roles in Atonement, Cracks and (the abysmal) St Trinian's, so the inclusion in what will inevitably be a massive blockbuster may shoot her into the firmament.
It has not been confirmed which role she is playing yet, and after the Joseph Gordon-Levitt "he is!","oh no he isn't" fiasco, people aren't throwing any rumours around yet. Not that that will stop us.
Which role do you think Temple could be up for? Geek out below…
http://credit-n.ru/offers-zaim/srochnodengi-online-zaymi.html http://credit-n.ru/offers-zaim/otlnal-microzaimi.html
About The Author