Jurassic Park 4 lands in cinemas in summer 2014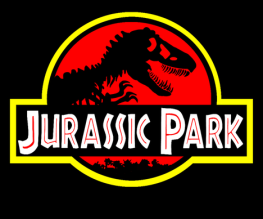 Our favourite dinosaur franchise is set to return in July 2014, and Paramount have divulged that Steven Spielberg is planning on producing the film. Whether or not the Lincoln director will be directing is still uncertain, but what with Robopocalypse being pushed back we are more than a little hopeful that he might be returning to direct Jurassic Park IV, with Jurassic Park III director and ruiner Joe Johnston hopefully nowhere in sight.
Here's how we at Best For Film are feeling regarding the extension of the Jurassic Park trilogy: BRING GOLDBLUM BACK.
While we are, no doubt, big fans of dinosaurs, all things Spielbergian and most importantly, the films themselves (excluding Jurassic Park III – what even happened during that), we're holding onto our youth and claiming that unless Richard Attenborough and Jeff Goldblum make an all-guns-blazing return, we'll be REALLY UPSET.
Who else could help keep those pesty beasts at bay? Bruce Willis? Probably. In fact, we also want Bruce Willis. We're on the edge of our seat waiting to hear about the first cast leaks.
Are we likely to see a continuation of the story, a remake or a brand spanking new tale? We're still waiting to find out, but what we do know is that Rise of the Planet of the Apes screenplay writers Rick Jaffa and Amanda Silver are said to have written a script, so we can be sure that we'll be set for another hairy epic, especially if the Beard decides to direct.
Jurassic Park IV will also be in 3D, and they have just 18 months to complete the project if they're to stick to its cinematic release date. So we're expecting 18 months worth of dinosaur merchandise shoved in our faces while we wait it out.
Do you want to see Spielberg make a glorious return to the park or would you rather a new director spice up the franchise? Do you love Jeff Golblum as much as us? Let us know below!
About The Author