Jurassic Park IV bags director Colin Trevorrow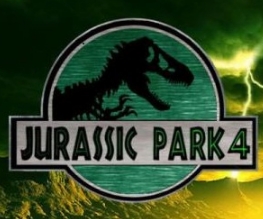 Having made a splash with his romcom indie flick Safety not Guaranteed, Colin Trevorrow now finds himself on the verge of taking on the world of mega-franchise movies with Jurassic World. It was previously rumoured that he would be the one to bring Star Wars: Episode VII to fruition, but now it seems he will instead be taking over directorial duties from Steven Spielberg for the next installment in the Jurassic Park series.
Universal seems to be quite serious about this venture, having sorted out studio space for the months of April to November in Baton Rouge and even setting a specific date for release. Rise of the Planet of the Apes writer, Rick Jaffa, has been reported as in charge of the script so we may very well see the latest version of dinosaurs run amuck on our screens come June 14, 2014. Still, with nary a plot line to be heard of and so far not a single star associated with the production, Jurassic World might have quite to ways to go before completion.
Should we really be trusting a relative newcomer with a cult classic? Or do you think Trevorrow might actually achieve something a little cooler than we remember? Let us know!
About The Author