Karen Gillan joins Guardians of the Galaxy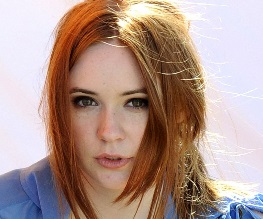 Clearly Karen Gillan has one heck of an agent, as she has been added to the cast of Guardians of the Galaxy. According to reports she will be playing one of the film's major villains. We're still scratching our heads here. She put in fine performances week on week in Doctor Who, but enough to stand out in a major Marvel blockbuster? We're not convinced.
Lee Pace is on board to play the movie's other chief antagonist – apparently Ronan the Accuser or the equally ominously named the Collector. Recently Glenn Close joined the cast as the head of intergalactic police officers Nova Corps. Chris Pratt is in the lead role of Star-Lord alongside Zoe Saldana who is stripping off to play Gamora. Former WWE wrestler Bautista is also starring as Drax.
Guardians of the Galaxy will be screeching into cinemas on August 1, 2014, although by then everyone in the world will have been cast in it.
About The Author