Kasdan to Shoot Sex Tape with Jason Segel and Cameron Diaz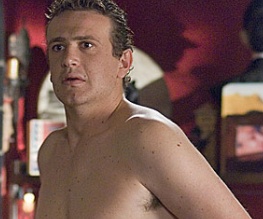 Jake Kasdan, the man who brought you the mediocre distraction Bad Teacher, has been brought in as the helmsman for Sex Tape, the Jason Segel vehicle which was announced last October. Back then Segel's buddy Nick Stoller (Forgetting Sarah Marshall, Get Him To The Greek) had been attached to direct, with Reese Witherspoon set to co-star. Stoller has, however, been called away by other projects so Kasdan is in and, if rumour is to be believed, he is bringing Bad Teacher star Cameron Diaz with him.
The plot concerns a married  couple who, with the kids away for the evening, decide to make a sex tape which then falls into the wrong hands setting them off on a wild chase to get it back.
Will it actually be funny? Well there are yays and nays all over the place…
Jason Segel is in it – YAY!
Jason Segel was also in I Love You Man – NAY!
Bad Teacher was one of the biggest movies of last year making 200 mill' at the box office -YAY!
Nobody liked it – NAY!
The premise sounds like the launching pad for some hilarious sex-farce shenanigans -YAY!
The script was written by the same woman who wrote The Back Up Plan – NAY!
The title is really easy to make jokes about – YAY!
We already got bored of that after the headline – NAY!
We just can't decide….
About The Author