Kate Beckinsale in Edgar Allan Poe adaptation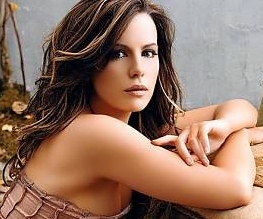 Should rumour turn to fact, our next viewing of Kate Beckinsale will be in 1840s finery. Seems our leather clad Selene will be left behind for the character of Eliza Graves who featured in Edgar Allan Poe's short story The System Of Doctor Tarr and Professor Fether. Joe Gangemi's script is based on the dark comedy which is to be directed by Brad Anderson who recently wrapped up filming Halle Berry on The Call and is known for his similarly themed debut Session 9.
There are contradicting reports as to the particulars of the story. Some have listed Eliza as a patient of the mental institution under investigation by a fresh-faced Harvard Medical School graduate. In others, it is she who is the graduate attempting to uncover the secrets mysterious asylum. All confirm that there is some aspect of a love connection to be expected and that nothing will be what it seems at the mad-house.
Eliza Graves is scheduled to begin shooting in Bulgaria on June 21st, so there's still quite a wait left till we get any kind of solid synopsis.
So will you miss Kate Beckinsale in all that leather? Or are you keen to see her hand at playing crazy? All rants and raves welcome!
About The Author