Kate Mara to star in Transcendence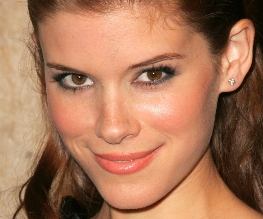 Transcendence, the directorial debut of Inception cinematographer Wally Pfister, is certainly shrouded in mystery, but casting news continues to keep us enthralled. Johnny Depp will star alongside Rebecca Hall and Paul Bettany. It has also been revealed today that Kate Mara will be following her success in Netflix's House of Cards and Danny Boyle's 127 Hours and is the most recent edition to the cast.
Transcendence will tell the story of two leading computer scientists, who work toward their goal of creating a world where computers can transcend the abilities of the human brain – Depp will reportedly play a supercomputer! but except for that, the plot details are purposefully vague. Kate's sister, Rooney Mara was also considered for a role, but it went to Iron Man 3 star Hall. Transcendence will also reunite Pfister with long time collaborator, Christopher Nolan, who will be executive producing.
About The Author