Keri Russell to star in Dark Skies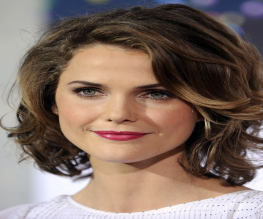 Another day and another movie to cast. This time writer/director Scott Stewart has found Keri Russell and has somehow managed to persuade her to sign onto his new horror project, Dark Skies.
Although the film is still in pre-production and is only due to start shooting later this summer, some details about Dark Skies have already come to light. The film is a supernatural thriller/horror about a suburban couple who become subjected to nightly attacks in their home and soon discover that their son has become a target for alien abduction. There is also something about an alien disguised as a human in there as we know that aliens just love to play dress up. (The Thing? Cowboys and Aliens? Point proved).
The plot sounds predictable and Scott Stewart really does have a lot to prove to the world after his last two films, Legion and Priest, flopped badly also taking down Paul Bettany's reputation with them. Russell is a brave woman to step up to the plate, but maybe (just maybe) the script is actually good. The film is being produced by low budget horror expert Jason Blum who is responsible for the totally terrifying Insidious and the quite scary Paranormal Activity so hopefully he will be able to cast some spookiness over this film too. Blum said recently that: "Scott has written a terrifying script and Keri is the perfect actress to help bring his vision to the big screen". Terrifying Script? Here's hoping. Blum is however in the process of making Paranormal Activity 4 though so who knows what to believe anymore.
The film won't be hitting our big screens for a while yet so never fear. Keri Russell, we wish you all the best. http://credit-n.ru/offers-zaim/mgnovennye-zaimy-na-kartu-bez-otkazov-kredito24.html http://credit-n.ru/offers-zaim/glavfinance-online-zaymi.html
About The Author