Kevin Costner drops out of Django Unchained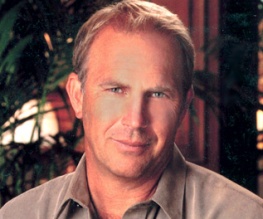 Kevin Costner has abandoned his role in Quentin Tarantino's new picture Django Unchained, the story of a freed slave (Jamie Foxx) who kicks ass and takes names in the Old West. Except it's actually the Old South, but that isn't really a thing. Whatevs.
Costner was due to play Ace Woody, the ruthless henchman of corrupt ranch owner Calvin Candie (Leo DiCaprio). Woody trains slaves up for Candie's brutal gladiatorial contests. No word as yet on who'll be replacing him, but we'd like to suggest Russell Crowe because making actors invert their most iconic roles (cf John Hurt in V for Vendetta) is FUN!
Rounding out the already stellar cast are Christoph Waltz and Samuel L Jackson, with persistent rumours of an appearance from Michael K. Williams. Hurrah!
Who should replace Kev? You have until Christmas Day 2012 to decide…
About The Author