Kill List's Ben Wheatley reveals new project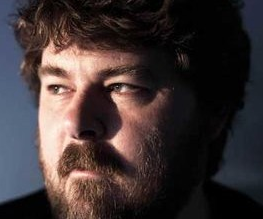 After the nerve-shredding, eye-melting experience that was Kill List, the world has been waiting to see what young director Ben Wheatley would do next. Well now we know: a dark comedy which invariably turns to horrifying violence. Around the English countryside. Hurrah!
Written by its two stars Steve Oram (Kill List) and Alice Lowe (of glorious Garth Marenghi fame), and with additional material provided by Amy Jump (co-writer of Kill List), Sightseers promises to be just as funny, dark and strange as director Wheatley's previous efforts. Photography on the new project begins today and we've finally learnt a little more about it. Official synopsis, all in your face:
Chris (Steve Oram) wants to show Tina (Alice Lowe) his world and he wants to do it his way – on a journey through this sceptred isle in his beloved Abbey Oxford Caravan. Tina's led a sheltered life and there are things that Chris needs her to see – the Crich Tramway Museum, the Ribblehead Viaduct, the Keswick Pencil Museum and the rolling countryside that separates these wonders in his life.
But it doesn't take long for the dream to fade. Litterbugs, noisy teenagers and pre-booked caravan sites, not to mention Tina's meddling mother, soon conspire to shatter Chris's dreams and send him, and anyone who rubs him up the wrong way, over a very jagged edge…

Unbelievable comedy talent, a young director at the top of his game and devastating shots of possibly the Peak District. Cannot. Wait.
About The Author