Kit Harington and Jennifer Ehle to star in Spooks film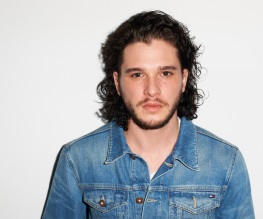 Game of Thrones star Kit Harington and BAFTA-winner Jennifer Ehle have signed on to star in the long-awaited film adaptation of cult TV series Spooks.
Harington and Ehle will join Peter Firth, the original star of the BBC show, in Spooks: The Greater Good. The plot follows an Will Crombie, an ex-MI5 agent (Harington) investigating the loss of a captured terrorist, with the threat of an attack on London obviously lurking in the background. Firth returns to his role as Harry Pearce, Harington's former boss, while Ehle is taking on an M-type role as Dame Geraldine Maltby.
Bharat Nalluri, who directed the first episode of Spooks as well as those of Hustle and Life on Mars, is attached to direct from a script by Sam Vincent (brother of our very own Florence) and Jonathan Brackley, the writing team who headed up the last two series of the TV series. Production is set to start in the first quarter of next year, with no release date set as yet. More on this as we get it!
Were you a Spooks fan? Will you be watching The Greater Good? Let us know below!
About The Author