Kristen Wiig teams up with American Splendor directors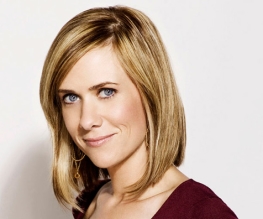 After the phenomenal success of Bridesmaids, Kristen Wiig has acquired a bit of clout in Hollywood. It is reported that she is using her high profile to get indie project Imogene, penned by Michelle Morgan, off the ground after two years of trying.
Wiig is set to play the title character in the film, a New York playwright who fakes a suicide attempt in an attempt to win back her boyfriend, but is instead forced into the custody of her gambling addict mother. D'oh!
Already attached to the film are American Splendor directors Shari Springer Berman and Robert Pulcini. Berman and Pulcini are well known for alternating between documentary and fiction film-making, occasionally blending the two as with American Splendor, biopic of comic book writer Harvey Pekar, and their last project Cinema Verite, a HBO movie about the first family to be subjected to their own reality TV show in America. Their directing style is really unique and interesting, and so we are very excited to see what they will bring to this higher profile project.
About The Author