Kurt Russell to replace Kevin Costner in Django Unchained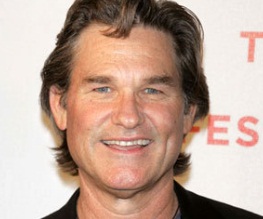 Last week we reported that Kevin Costner had dropped out of new Tarantino project Django Unchained, and that in all likelyhood, Kurt Russell would replace him. CONFIRMATION HO!
Apparently abandoning the film due to scheduling issues, Costner will no longer be taking on the role of Ace Woody – a ruthless henchman of a corrupt ranch owner called Calvin Candie (played by Leo Di Caprio). Instead, the role will indeed be going to Kurt Russell, most famous for his role in John Carpenter's The Thing, though you also might have seen him more recently in Tarantino's Deathproof. Either way, we're pretty satisfied by the choice – it would have been marvellous to see Costner take a turn as a morally barren slave-driver, but if we're going with compromises we could do a lot worse than Russell.
Di Caprio, Samuel L Jackson, Christoph Waltz, Michael K. Williams and now Kurt Russell. It's almost like people quite like films made by Quentin Tarantino or something…
About The Author