Laurence Fishburne to star in Rudderless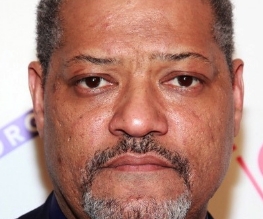 Here at Best For Film William H. Macy can do no wrong. Whether he's getting his poor wife kidnapped in Fargo or he's heroically using himself as human bait against hungry dinosaurs in Jurassic Park 3 – he's just so darn memorable! So when we heard he's in the process of casting for his directorial debut, Rudderless, we got rather excited. As we heard it on April fools day there is an ever so slight possibility that it isn't true –  but it doesn't sound to us like classic prank material, so we're going with it! The Rudderless cast is as follows: Laurence 'Morpheus' Fishburne, who we last saw in Steven Soderbergh's Contagion, The Watchmen's Billy Crudup, Star Trek's Anton Yelchin and Spring Breakers star Selena Gomez.
Rudderless is a musical drama which centers around a grieving father who decides to start a band after he stumbles across a box of original music by his dead son, filming begins later this month in Oklahoma. Macy has directed TV movies in the past but this is his first feature length film. Macy will also be going all Hitchcock on us and having a cameo in the film, alongside real wife Felicity Huffman.
About The Author