Lego Movie bricks in George Clooney's mouth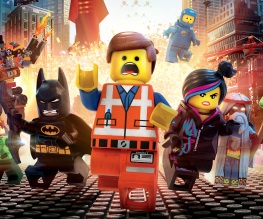 The Lego Movie has taken George Clooney to pieces and put him back in his box as WW2 art theft flick The Monuments Men posted a distinctly wobbly first weekend take in the United States.
Clooney's ensemble passion project, which marks his fifth film as director, brought in less than a third of the brickbuster's $69.1m gross, with just $22.7m in US box office receipts. The Lego Movie has also opened to a strong reception in the UK and Ireland – look out for our review later in the day.
Despite sustained anticipation and a stellar cast including Matt Damon, Bill Murray, John Goodman and Clooney himself, The Monuments Men's tale of museum curators combing wartorn Europe for looted Nazi art has received a critical reception that shades from unenthusiastic to openly hostile. Is this a hint that Clooney's star power is on the wane, or is he just not as good a director as he thinks he is? We certainly had our problems with The Ides of March, dead Evan Rachel Wood or no dead Evan Rachel Wood…
Meanwhile, we don't know a single person who's seen The Lego Movie and not loved it. We're off to build another Batcave whilst Clooney rubs his foot and looks ruefully at the horrible sharp plastic bricks littered across his Italian mansion.
Have you seen The Lego Movie? If not, you're definitely going to, aren't you? No DOUBT. How about The Monuments Men? Nah, we thought not.
About The Author