Len Wiseman to direct remake of 'Total Recall'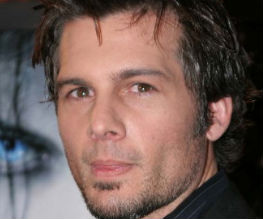 Remember a time before every other movie news story didn't contain the word, 'remake'? Us neither – Die Hard 4 director Len Wiseman is to remake Total Recall.
Paul Verhoven's classic sci-fi puzzler starred Arnold Schwarzenegger as construction worker, Douglas Quaid. Using the cutting edge technology of The Rekall Company, Quaid takes a virtual vacation to Mars. Trouble is, The Rekall Company are capable of alterating people's memories and Douglas begins to recall that he is actually a secret agent whose mind has been tampered with. A real mind melder, Total Recall had the notable honour of combining a cheesy Schwarzenegger movie with the need to actually think.
Penned by Equilibrium writer/director Kurt Wimmer, it has been speculated that the new Total Recall will stick closer to the short story by Philip K. Dick, upon which the original Schwarzenegeer version was very loosely based. Wiseman appears to confirm this, saying, "I've always been fascinated with Philip K. Dick's short story, and I'm excited at that prospect of diving even deeper into the type of world it evokes and the questions it asks. I love that the most crucial mystery our character is trying to solve is the one of his own soul." So, expect more existential soul searching and less three-boobied aliens.
Is a Total Recall remake a good idea? Let us know what you think!
About The Author