Lena Headey has gone bad…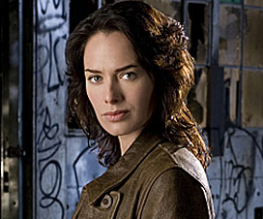 Although not officially confirmed by anyone attached to the new Dredd 3D project, the latest chatter from the Judge Dredd Movie News sight suggests that Lena Headey of Terminator: The Sarah Connor Chronicles fame has been cast as the villainous Madeline Madrigal (or Ma-Ma to her friends. If she's got any).
Whilst the script had apparently required Ma-Ma to be a 45-55 year old terror, Headey has been selected despite the age gap and started work on filming last week. She'll be staring opposite Karl Urban, who will be taking the lead role of Judge Dredd in a film that's hoping to be more faithful to the source material of the 2000AD comic than the 1995 version ever attempted to be.
Dredd 3D is set to punch, kick and shoot its way into cinemas 1st December 2011.
About The Author