Lenny Kravitz added to Hunger Games cast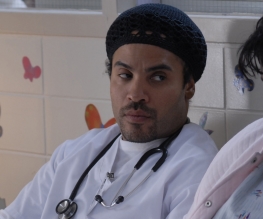 The Hunger Games casting is in full swing and the smaller (but no less important) roles are being filled. Production company Lionsgate and director Gary Ross have announced that Lenny Kravitz will be playing Cinna, the stylist who prepares Jennifer Lawrence's Katniss and Josh Hutcherson's Peeta for battle in the Capitol Arena. Here is what Ross had to say on the casting:
"When I saw Lenny's work in Precious I was just knocked out, it was quiet and strong and understated and open hearted; all qualities which define this character. I'm really looking forward to this ride."
Having read the book recently and seen Kravitz's performance in Precious I'd have to agree. Cinna is not a character that's flamboyant (unless we're talking about the clothes he designs which most definitely are). He's calm and understated, something that Kravitz has shown he has the capabilities to do. I mean it's not like they're hiring Jim Carrey or Robin Williams to do it.
In other related casting news Toby Jones, last seen in Your Highness and was the voice of Dobby in the Harry Potter films  (sniff, sniff), has been cast as the voice/narrator of the games (essentially he blurts out information for the contestants). The internet has stirred and suggested that this character will most probably be Cladius Templesmith.
The Hunger Games will be released on March 23, 2012. Are you excited by these casting announcements?
About The Author