Leo obtains RO against bottle attacker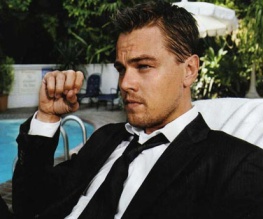 A woman accused of attacking Inception star Leonardo DiCaprio has been slapped with a restraining order.
Aretha Wilson apparently sneaked into a 2005 party at Hollywood layabout Rick Salomon's house before attacking DiCaprio in the mistaken belief that he was her ex-boyfriend. The actor required about a dozen stitches to his head and neck after Wilson assaulted him with a broken bottle. Fortunately, he healed well and is as dizzyingly pretty as ever.
You may remember Salomon from such features as One Night In Paris, the infamous sex tape – it's unlikely you'll know Ms Wilson, unless you're the poor devil she had previously attacked in Canada before being released on probation. She has now been extradited to Los Angeles where she will face charges of assault with a deadly weapon; it is unclear why this has taken five years to happen. Still, after filming psychological crime thriller Shutter Island Leo should be used to dealing with both the justice system and utter nutcases. We wish him well.
About The Author