Liam Hemsworth joins The Expendables 2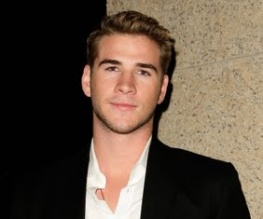 We've just learnt that Liam Hemsworth, star of the forthcoming The Hunger Games and younger brother of Chris 'Thor' Hemsworth, has signed up for a tour of duty with The Expendables. Or should that be a 'two-er of duty'? Because it's The Expendables 2. Probably not, actually – 'two-er' isn't, after all, a word. Can you tell how hard I'm trying to avoid actually having to write about the bloody Expendables?
Anyway. At this rate, there won't be a single B-grade or slightly-gone-to-seed hard man in Hollywood who doesn't appear in The Expendables 2; lest ye forget, we're already expecting to see Sylvester Stallone, Jason Statham, Jet Li, Mickey Rourke, Dolph Lundgren, Randy Couture, Terry Crews, Jean-Claude Van Damme, Bruce Willis, Arnold Schwarzenegger and Chuck Norris. It's also rumoured that Donnie Yen (cool), Nic Cage (ridiculous) and John Travolta (OHMYFUCKINGWHAT) could be next to join the cast.
Liam Hemsworth had a part in the original Expendables which was eventually written out of the script, so we suppose we're glad for him. Won't stop us immolating ourselves in Leicester Square during the première, though.
About The Author