Liam Neeson and Giovanni Ribisi to join A Million Ways To Die…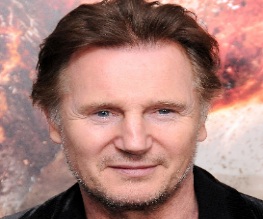 Liam Neeson and Giovanni Ribisi are set to don their respective cowboy hats for Seth McFarlane upcoming comedy western A Million Ways to Die in the West.
McFarlene rejoined his Ted and Family Guy co-writers Alex Sulkin and Wellesley Wild for the film, which hopes to go into production in May. It stars MacFarlane as Albert, "a sheepish farmer who chickens out of a gunfight and sees his girlfriend [played by Amanda Seyfried] leave him. When he meets a notorious outlaw's wife [Charlize Theron] who offers to teach him how to shoot, the farmer sees a chance to win back his love."
Neeson, who is currently filming Lego: The Piece of Resistance because he has absolutely no professional pride, is to play Theron's outlaw husband. Ribisi, who recently starred in Gangster Squad and appeared last year in Ted, will be playing Albert's friend Edward, "a simple shoe repairman who bears up with a girlfriend who won't have sex with him, but as a working prostitute she's doing it with everybody else."
Also, Ted actor Mark Wahlberg has revealed that McFarlane has some 'sick ideas' for Ted 2. Though, talking in January the comedian said "There's nothing official yet. Everybody involved would like to do it, but it has not been officially signed off on yet. But it's very promising." Over at BFF Towers, we're happier seeing MacFarlane trying his hand at something new (just so long as he stays away from awards ceremonies).
About The Author