Liam Neeson Returns In Dark Knight Rises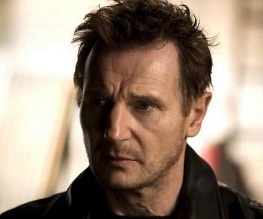 It has been confirmed that Liam Neeson will be reprising the role of Ra's al Ghul in the new Batman film, The Dark Knight Rises.
WE LOVE BATMAN NEWS STUFF!
Ra's al Ghul, as all comic book fans will know, is one of Batman's most talented opponents. The international assassin seeks to purge the world of evil by, well, wiping out most of humanity. And, thanks to the restoring powers of the Lazarus Pits, he's pretty much able to live forever.
In Batman Begins, Liam Neeson's version of Ra's al Ghul acted as Bruce Wayne's mentor, training him in martial arts and plenty of other ninja-style activities. Eventually, Brucie figured out that Liam's intentions were pure evil and that he had planned to destroy Gotham City.
Not cool Liam. Not cool.
Basically, we saw Christian Bale leaving Ra's al Ghul to die in a train crash. Did we see him actually die? Not so much. So there's a slim possibility that The Dark Knight Rises writers have done their research and decided to include the Lazarus Pits, in a bid to keep their supervillain alive for a few more sequels.
Or Liam could be back for nothing more than a flashback scene. We already know that Josh Pence is set to play YOUNG Ra's al Ghul in a flashback scene set 30 years before the events of Batman Begins. Who's to say Liam Neeson doesn't just nicely round off that flashback, hmm?
Neeson wasn't on set for very long during filming, but that's not to say his role is set to be a small one.
So… cameo? Flashback? Supervillain risen from the grave? WE JUST DON'T KNOW! Is this even news anymore or have we descended into a babbling cacophony of madness?
What do you think, Batman fans?
About The Author