Lindsay Pulsipher to Star in The Story of Bonnie & Clyde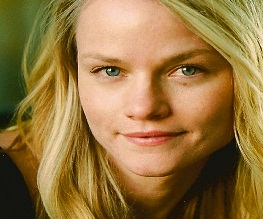 This seems a little two steps forward, one step back. The Story of Bonnie & Clyde has been through enough pre-production trouble as it, considering the effort Cypress Moon Studios had to go through to release Hilary Duff's vice-like grip on the role. The company has decided to cast a somewhat less bizarre, but equally commercially unviable actress in the role with the relatively unknown Lindsay Pulsipher.
Relatively unknown that is, if you don't spend your evenings re-watching your True Blood boxsets. Which apparently no-one at BFF towers does, aside from Magda who has reported that Pulsipher is "good, but not Faye Dunaway good". Without knowing anything about this Pulsipher character, we've decided we agree. The original 1967 Bonnie & Clyde is the benchmark for which all romantic-crime thrillers are held up against. Is casting someone whose credentials consist of supernatural soft-porn really going to soften the initial blow of Hilary Duff?
Who do you think could fill Faye's fedora? Let us know below.
About The Author