Lindsay Lohan is released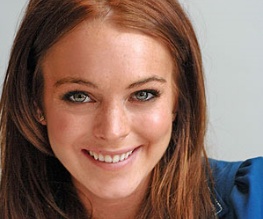 Ahh… we love the smell of justice evasion in the morning. After serving 2 weeks of a 90 day sentence, Lindsay Lohan has been released from prison, and is expected to start a rehab program as soon as possible. And when we say "rehab program", we probably mean "a couple of days worth of saying sorry and drinking ribena".
According to E.Online, Lohan was sprunk from da joint in the early hours of this morning, and managed to emerge with her hair extensions intact, thank God. She's due to report at her rehab treatment facility within 24 hours, which means poor old Linds barely has time to stop for a drink on the way. Word has it that she's heading towards the UCLA Medical Center to begin her treatment (which supposedly will also last 90 days), and wasn't allowed to see her family before her departure to the centre, for fear that she might take off.
Will this spell a new era for la la la Lohan? Does anyone care by now, or are we all so disgusted by the justice system to care? Watch this space…
About The Author