Lindsay Lohan jailed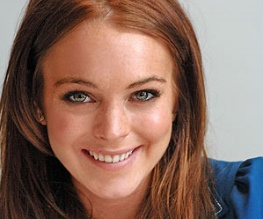 Oh dear, Lindsay. Less than a week after getting into trouble for running up a massive shopping bill and casually forgetting she had to pay it, the Mean Girls star has landed herself in prison. For thievery? Nope. For not attending alcohol education classes. There's only so far the law can bend for the celeb-type, it seems.
Lohan missed an original court date in May, and was forced to wear an alcohol monitor on her ankle which went off when the it-girl attended the MTV movie awards. Lohan claimed that she didn't drink alcohol that night, but the judge was unsympathetic. It transpired that Lindsay had missed seven alcohol education classes over 27 weeks, and with this in mind she was sentenced to 90 days in prison and re-hab upon release.
Lohan burst into tears upon hearing the ruling, but in all honesty we can't say we're surprised by the sentence. The party girl has been attached to a string of offenses over the years including drunk driving and cocaine use. Her recent scufflings with bill paying won't have helped her cause either. All we can say now is that perhaps the jail time might give the once-bright star a bit of time to re-evaluate her actions… but we're not holding our breath.
Will this turn Lohan around? Let us know what you think…
About The Author