Lynne Ramsay rebuts lawsuit rumours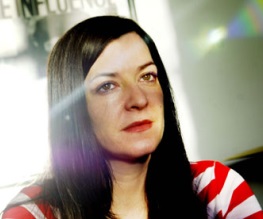 Director Lynne Ramsay, who was reported last week to be facing a legal tallywhacking from the producers of Jane Got a Gun, has issued a statement denying that she's been served with a lawsuit.
In a terse statement released on Friday, Ramsay dismissed media claims that she was being summoned to court as well as the allegations, reported by many outlets (including this one), that she failed to perform her contracted script polishing, was repeatedly drunk on set and pointed a prop gun at members of the crew. Here's the statement in full:
"Lynne Ramsay has not been served with this lawsuit and, when she is, she will respond in court and not in the media. That said, the allegations as recently reported are simply false. Lynne looks forward to presenting the truth about this situation in the proper forum."
Not a lot of wiggle room there. This is an astonishingly gutsy move for Ramsay if there are any truth to the (unsubstantiated, obviously) allegations – we'll have to wait and see what happens next. Anyone else see a parallel with the badass cowgirl defending her home from her former outlaw allies, now out to kill her?
About The Author