Madonna movie snags award season release date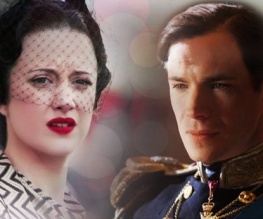 W.E, Madonna's feature-length directorial debut and most probably the worst film to be released since her last film (you remember, the one that conveniently doesn't count as a proper film because it's nine minutes too short?) is to be thrust into the stiff and unwilling arms of the Academy with a loaded release date late this year.
The film will premiere in the US in December before going on wider release in January; Madonna's last effort premiered here in Britain but its brutal reviews (high five, Peter Bradshaw) combined with our general hatred for W.E's titular vulgar American fascist have evidently put Madge off a repeat performance. Harvey Weinstein, whose Weinstein Company is distributing the film, announced that he's "incredibly excited about this movie and… wanted to give it a prominent release date."
The 84th Academy Awards will take place on February 26th 2012, and if we see Madonna nominated for anything but a Razzie we shall thcream and thcream until we're thick.
About The Author