Man of Steel debuts another brilliant trailer!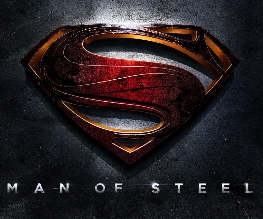 Yes, we know! The last couple of months has seen the web inundated with a plethora of posters, teasers and trailers for Man of Steel, so much so that we've been feeling somewhat green from the overindulgence. Fortunately, the newest version of the trailer arrived before we had time to reel in our greed and, frankly, the timing could not have been better!
There has been a great deal of speculation regarding the impact Snyder and Nolan will have on this reboot of the tried and true character. Since his creation in 1933, Superman really has had no other platform than being incredible and invincible to stand on. This has created very little pathos for him amongst fans, many whom turn to the likes of Batman and Wolverine for a more human connection. If the trailer is anything to go by, Man of Steel has chosen this very aspect of him to majorly revamp.
Go on! Just one more taste! You only have to click below:

Running for just over 3 minutes, this trailer a very epic feel. The visuals are of course top-notch, the action scenes look tight and tense and Michael Shannon is mighty devilish as baddie General Zod. All this certainly pleased us to no end but none of it excited as much as seeing a fallible side to Superman (Henry Cavill). The thrill of any story comes from watching a hero find his feet, define his purpose and rise to expectations. Nolan has seen the success of this idea in the Dark Knight franchise and he has been followed closely by the likes of Jon Favreau (is there any denying that Iron Man is our new favourite), Kenneth Branagh (who knew what we were missing out before Thor) and Marc Webb (The Amazing Spider-Man knocked Sam Raimi's version clean out of the park), creating heroes who weren't just cool but worthy of our concern. If Snyder's reincarnation can achieve the same, then Man of Steel might just be what Superman needs to join us in the 21st Century.
Does this tickle your fancy? Or are you yawning in the face of another figment of our imagination? Let us know!
About The Author