Man of Steel images have appeared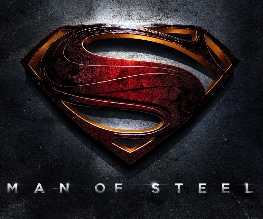 Thanks to the efforts of SlashFilm, six of the images featured in the Entertainment Weekly piece on Zack Snyder's Man of Steel flick have finally made their way on to the webstream.
First up is a closer look at Henry Cavill as our hero Superman. If the rugged looking costume is anything to go by, Snyder has clung pretty tightly to the idea of imbuing the invincible man with a little bit of reality. The preview of his flying skills is also a nice touch.
Click for bigger and better:
Next up is Russell Crowe as Jor-El, looking pretty hard and royal as Superman's biological father. Michael Shannon also gets a bad-ass costume to suit the film's main villain, General Zod.
Bringing up the rear are the humans, with Laurence Fishburne and Amy Adams suiting up as Perry White while Kevin Costner and Diane Lane do the humble country thing as Clark Kent's parents.
With its June 14th release date, Man of Steel is certainly in full swing to prepare us for the upcoming heroics.
Think Snyder will succeed the way Nolan did with Batman? Or is this just another blockbuster flop in the making? Have your say here!
About The Author