Man Of Steel super wrap-up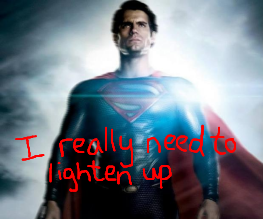 Man Of Steel is almost upon us, and we have a slew of last minute superjunk to throw at your faces (that's also the bio for our Match.com profile). In what will probably be the very last Man of Steel trailer before the UK release date on 14th June, we get to see a lot more of the CGI action set pieces, as well as a heavy sci-fi influence. Although we knew Superman is an alien, somehow he never really felt like one – until now. SO MANY SPACESHIPS:
Well it certainly is noisy. Although we have our reservations about Man of Steel (a poorly conceived character from the 1930s, the writer being David S Goyer, several awful sequels and one terrible spin-off called Supergirl. We haven't even begun to talk about Superpup or Superboy or Superbaby), this thing is looking pretty good. Hopefully Zach Snyder can use the brillo pad that is Henry Cavill's hair and scrape the taste of his last film, Sucker Punch, out of our mouths.
Speaking of Henry Cavill, we recently reported that Tom Cruise had dropped out of Guy Ritchie's The Man From U.N.C.L.E. – evidently searching for his next killer role after Man of Steel (hint: this ain't it, boyo), Henry Cavill has begun talks to replace him.
Here's someone else thinking waaay too much about Henry Cavill and Man of Steel: Bill Nye, the legendary science educator, here seen speculating how it is that Superman could possibly shave. He has, we think you'll agree, the qualifications to answer such an important question:
Finally, here are some Man of Steel character posters. They are rather nice, although we are getting a little sick of all the bluish-grey everywhere – we haven't seen such dedication to a colour-palette since The Matrix Revolutions. Click to embiggen: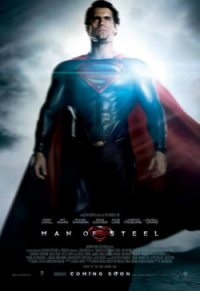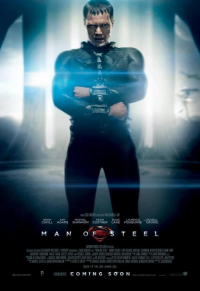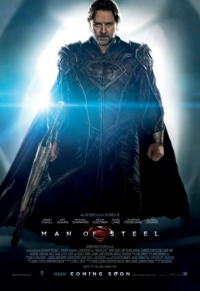 Rather fetching aren't they? All this talk of Man of Steel has made us rather excited for the 14th June launch. Expect our Man of Steel review to be full of either over-enthusiastic adjectives or scathing comparisons to the contents of a toilet soon enough.
Wasn't that exhausting? Excited for Man of Steel? Do you think the film will be an honorable telling of the Superman story?
About The Author