Margot Robbie is ALSO in talks for Tarzan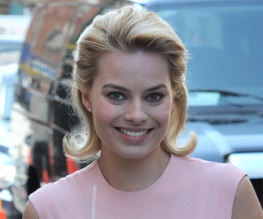 Bloody hell, Margot Robbie's having a busy Monday. The moment we finished reporting that she was in late-stage talks to star in Z for Zachariah, we started to see reports that the Wolf of Wall Street actress was planning another new project – this one even bigger.
The Wrap reports that Robbie is in negotiations with Warner Bros to star in Tarzan, David 'Harry Potter' Yates' reboot of the classic tale of white supremacy and swinging on lianas. Alexander Skarsgård is lined up to play the titular savage, with Christoph Waltz and Samuel L Jackson in supporting roles. Robbie, naturally, is circling the role of Jane.
Robbie is already in cahoots with Warner Bros, who cast her in Will Smith's upcoming con thriller Focus, so we'd be surprised if she doesn't land this role. Could this be the fastest ascent to the A-List since Benedict Cumberbatch? We'll be watching Robbie very, very carefully.
About The Author