Marion Cotillard joins Asghar Farhadi's new film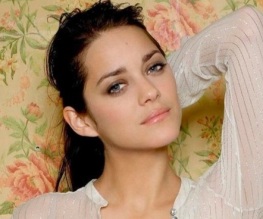 Iranian director Asghar Farhadi, whose stunning film A Separation floored critics across the world last year and became the first Iranian film to win the Best Foreign Language Oscar, has announced that he is to make his next film in France – and that it will star fellow Academy Award-winner Marion Cotillard.
Farhadi is following in the footsteps of other significant Iranian directors, including Abbas Kiarostami (Certified Copy) in fleeing the country to take advantage of the opportunity to work in the liberal West – A Separation's implicit criticism of the Iranian legal system is not expected to have won him many friends at the Ministry of Culture and Islamic Guidance.
Farhadi is still working on the script so plot details and even a title for the forthcoming film are still under wraps, although producer Alexander Mallet-Guy has revealed that it will be another emotional, socially-conscious thriller. Farhadi has said of his own work that he aims to "present the viewers of my films with questions rather than answers; something the world needs more than ever today. Posing new questions to old answers. Perhaps this cinema can be named an inquiring cinema."
We were as gobsmacked as everyone else with A Separation – frankly, we can't wait to see what Farhadi comes up with.
Heard anything on the sly about Asghar Farhadi's new project? Let us know below!
About The Author